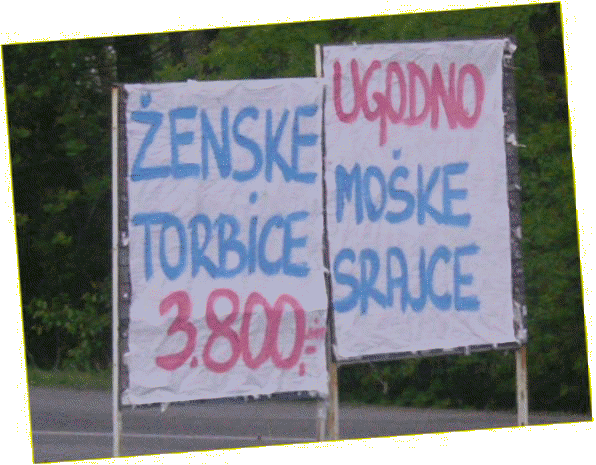 Matti Metsola of top commercial law firm Krogerus, in Helsinki, Finland, has got hold of the internet domain www.arizona.si.

Versatil, a company in Guatemala, has bought www.salud.si.

Meanwhile, Gestion Integral de Turismo, in Puebla de Lillo, Spain, has acquired www.deporte.si

Gestion Integral de Turismo didn't stop there.

Their collection also includes santander.si, bogota.si, uruguay.si, paraguay.si, and america.si.

On the face of things, these .si domains have nothing to do with Finland, Spain, or the Americas.

What's going on here? Why did they do that? Can you guess?

Like many of the best ideas, it is simple. Using it properly, however, can make your message very powerful.

Like Pizzaro, Cortes, Marco Polo and Dr Livingstone, when I left the United Kingdom to explore strange new territories I made sure they were strange enough to offer opportunities unlikely to be widely perceived.

Novelty is, after all, nine tenths of the battle in marketing.

Captain Cook had his coconuts, Sir Walter Raleigh his tobacco and potatoes. But I did not discover any new animals, vegetables, or minerals when I penetrated Slovenia's remote region of Štaerska.

But I did find inspiration in the international zeitgeist of Slovenians, who have the knack of viewing their own tricky lingo from a kind of anglocentric Outside.
And an idea good enough to be imitated by the abovementioned domain name owners, and others besides.

The point of .si domains, I'm sure you can see, is that they are suggesting saying Yes to whatever these domains represent, to 450 million Spanish-speakers.

Does this brainwave come from the Spanish-speaking world? No. Since its liberation from the Nazis in 1945, the territory that is .si wasn't even properly in the capitalist world until 1991. And I was born in London, not Lima or Ljubljana.

The only marketing Yugoslavia needed was to promote the monolithic state ideology and its leader. Tito might have been OK, someone with whom the West could do business. But he came in a limited range of colours, and the problem of his ever-increasing obsolescence was never satisfactorily overcome.

Does any of this matter from an online marketing perspective?
Do we need to wait for Hispanic purchasing power to find out where Slovenia is, for .si domains to work their marketing magic?
Do we? Yes, we don't.