THE WTF – FUN TOO
Handy with a graphics program?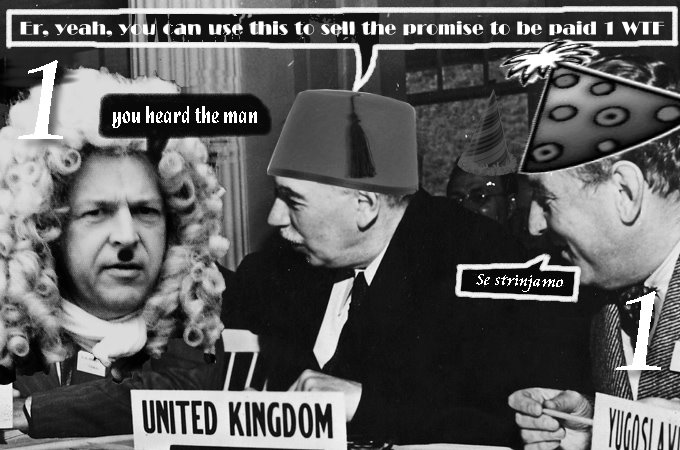 Display and share your own WTF banknote designs and see what others have done, in the WTF Gallery*.
Here's my first one, quickly knocked up to get the ball rolling.
Periodically, the three highest-rated designs' creators will receive prizes with a total value of WTF600.
You are allowed as many entries as you like. No copyrighting.
*Coming soon...